4th year Death Anniversary
Sir, it had been 4 years (28.06.2012) since you left us so suddenly although you're no more with us here but your presence nearby is always felt whenever we look at our dissertations and through dreams where we always see your happy smiling face.
Sir, we would like to thank you so much for bringing us all up nicely through so much hardship and suffering that you have to go through, if not for you we wouldn't be here today.
Time speeds on, the years have passed. Since death its gloom, spread a shadow to cast. In this world, where all seemed bright, and took from us a shining light.
We took time to remember and honor our deceased mentor Prof. Joel Christopher who passed away four years ago the same day. Rather than become melancholy as we mourn his loss, each year we attempt to do something positive to commemorate his life, and how meaningful his mentorship was to us.
This paper is dedicated to the memory of Joel Christopher, a great mentor who can accept failure but can't accept not trying. we miss greatly.
Stephen, A., Dheeraj Reddy, C. and Joel Christopher, P. 2012. Effect of pre-sowing treatments on seed germination of Syzygium cumini (L.) Skeels. Advances in Plant Sciences, 25 (1): 297-299.
A short prayer,
It was You, O God, Who commanded us to honor our Sir. In Your kindness have mercy on the soul of our Sir. Grant that we may see him again in the brightness of Your everlasting glory. We ask this through Your Son, our Lord, Jesus Christ. Amen
Sir, we love you so much, we will always miss you
3rd Year Death Anniversary
It has been 3 years now (28.06.2011), since my beloved Prof. died of fatal accident. I must admit that there are times really that I miss him. I miss his presence. Exactly 3 years today you were taken away from us … I miss you sir … and I dedicate the paper which is going to publish in due course of time…
Stephen, A., Dheeraj Reddy, C. and Joel Christopher, P. 2012 (in press). Effect of pre-sowing treatments on seed germination of Syzygium cumini (L.) Skeels. Advances in Plant Sciences, 25 (1):
Sir may not be physically around us, but I believe that he is always looking after us from above.
I know and I believe that Sir is now with the good Father in heaven. He is happy. He is at peace. He will never be hungry. He will never be thirsty. Although I miss him, I am still glad that he is at peace now.
Sir we will always miss you. We love you much. Until the day that we will be together again.
Ciao!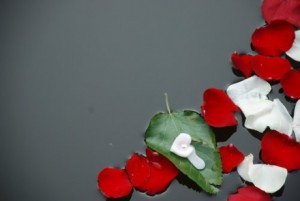 We all miss you, but we are consoled by memories of our time together and the positive impact you had on every life you touched.
Another Year Has Gone By (28.06.2009)
Another year has gone by
It's true that he's always in
the back of my mind.
But he's not always on my mind.
Another year has gone by
When I think of him now, I
remember him warmly.
I rarely cry anymore out of
hurt or anger.
Another year has gone by
But there are times when something
can throw me right back to that
very day.
And the depth of my feelings of
loss and pain once again equal
the depth of my love for him.
Another year has gone by
And I cry. And I hurt.
But it reminds me all the more
that he will always be
part of my life, and that he's
special enough to care about.
Another year has gone by
Time has healed me.
But time has not made me forget.
Another year has gone by
And you're still the one in my mind
After everything that's gone by
There's still no one saying goodbye
Though another year has gone by…
Reflections and Eulogies
Prof. Joel Christopher joined the Department of Botany, Madras Christian College (MCC) as an M. Sc. student in 1978 and subsequently as a member of faculty on 1st October, 1980. After completing M. Phil. in Plant Physiology in 1991 guided six M. Phil. candidates till date in Seed Eco physiology and many M. Sc. students. He has been a member of International Working Group of Flowering, The Indian Society for Seed Science and Technology, New Delhi as well as Sanctuary Asia, Mumbai for the past several years. Presented papers at national and international conferences on Pollination Ecology, Seasonal Rhythms in Forest Plants as well as Seed science and Technology. Published about 08 papers in leading journals. He has reviewed plus 2 Botany Text Book in 1988. Has been a member of Academic Council of Madras Christian College and Board of Studies at the University of Madras. Has been on the panel of examiners for the University of Madras, several autonomous colleges in city as well as University of Pondicherry. He taught Ecology, Biodiversity & Conservation Biology, Plant Physiology, Forestry and Plant - Animal Interaction and promoting student interest in the area of Environmental Science and conservation ethics. In June 2007 Prof. Joel was appointed to succeed Dr. Livingstone in the Head of the Department at the MCC.

He survived with his wife and two sons (one entering college and other in class 9).